The Final Project Meeting took place in Karlsruhe on 30-31/01/2003
Pictures from the tests in Sweden are available here
Since the 6th September, 2002 tests in Sweden have begun
The TC/SC meeting took place on 24-25th June, 2002
5.06.2002
The compaction measurement tests in Elz have started
Mid-Term Assessment - September 3, 2001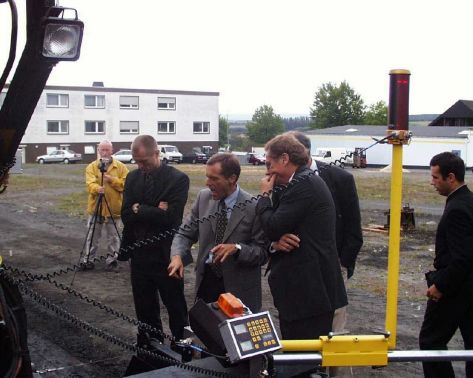 Magnus Bergendal, Alfons Horn, Fritz Gehbauer, François Peyret (covered) and TC member Pierre-Olivier Vandanjon, during the MTA-presentation, discussing the various newly developed sensors on the paver.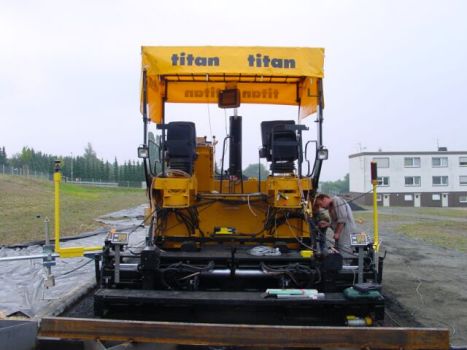 Paver equiped with the PMCS and On-board system.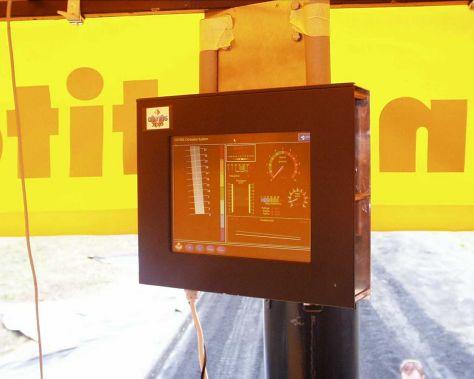 On-board computer's screen during the MTA presentation.
Paver Measurement and Control System.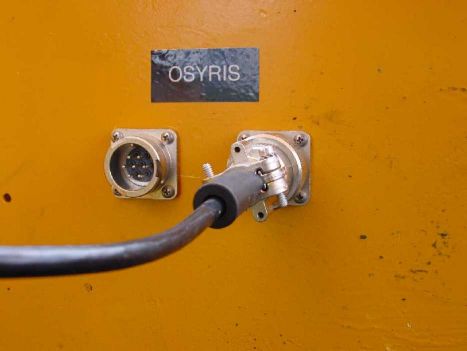 The famous OSYRIS CANopen plug.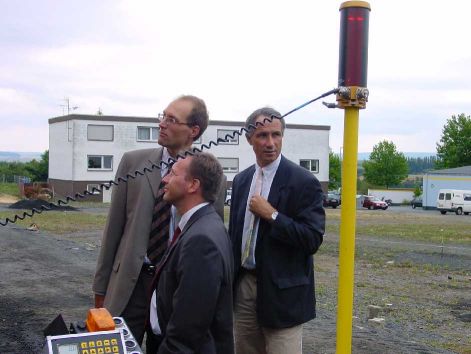 From left: Stefan Reichel, Roger Nilsson and François Peyret at the test field.
Laser screed control - smiling helps working..
OSYRIS Steering Committee members: Leif Granholm, Alfons Horn, François Peyret and Fritz Gehbauer, discussing about the paver measurement system.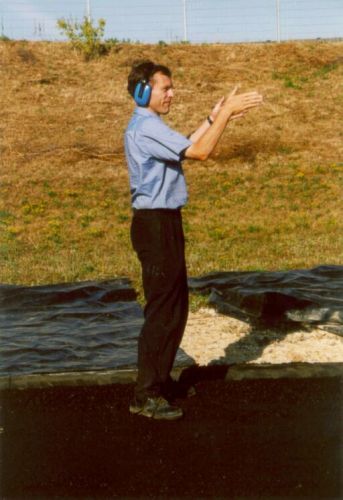 And so the mid-term presentation ran... .
End Users Club Meeting - September 5, 2001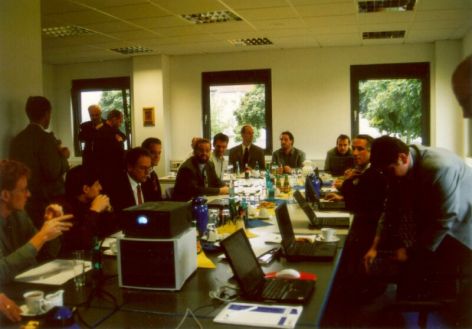 Members of the End Users Club were rather curious of the mid-term OSYRIS presentation.
Partners of OSYRIS present the mid-term prototype to the End Users Club.